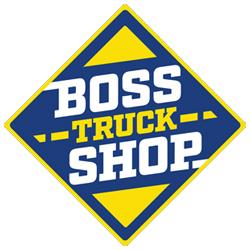 Boss Truck Shop
Assistant Manager
Indianapolis, IN, United States
$40,000.00 – $55,000.00 Annually
The Assistant Manager is responsible for maintaining smooth, efficient and quality operation of the shop while overseeing shift supervisors, technicians, and sales associates in the absence of the Manger and by resolving any issues.
Competitive Salary: $40,000 - $55,000/yr
Boss Shops has many benefits to offer you that you will not find anywhere else like:
Vacation after six months
401K and matching contributions
Health, dental and vision insurance
Short and long term disability insurance
Life insurance
A clearly defined path for growth
On-demand pay with PayActiv (access to earned but not yet paid wages)
And much more!
Boss Truck Shop offers on-demand pay (access to earned but not yet paid wages) through:
Responsibilities:
Ability to provide supervisory skills in the absence of the Manager.
Assist Manager in achieving all budgeted goals.
Ensure invoices are turned in daily.
Review daily tickets to insure correct pricing.
Resolve all problems that can't be handled at a lower level (customer, personnel, mechanical).
Provide coaching to employees so they are aware of areas for improvement.
Ensure all employees are trained properly and follow procedures set forth.
Complete weekly shop schedule, maintaining minimum overtime to keep labor within budget goals.
Ensure cleanliness of the shop, inside and out, and maintain adequate stock levels.
Ensure all shop personnel act and look professional.
Ensure service equipment is in good working condition and well maintained.
Complete evaluations on new hires after 90 days and all employees annually or as needed.
Conduct shop training meetings at least monthly to keep all personnel informed on pricing, policies and procedures, sale tires and other merchandise.
Count tires before every shift on a daily basis, and keep a tight control on tire inventory.
Complete monthly inventory counts as required and turned in by the first of the month.
Perform inventory spot checks weekly.
Evaluate and document any return job problems and be able to remedy the problem and communicate this to upper management.
Maintain a profitable business unit.
Update all national accounts weekly.
Enforce and practice all company safety procedures to ensure a safe environment for employees and customers.
Conduct daily safety meetings.
Insure all procedure manuals are available for employees.
Insure all employees are fully trained to perform all aspects of their job.
Follow all OSHA & Safety procedures set by the company policy and procedure manual.
Must be able to work alongside employees in both the shop and sales floor.
Follow all Safety Policies.
Stay current on LMS training.
Provide friendly and competent customer service.
Reporting for work in a timely manner when scheduled.
Additional Job Duties:
Assisting in other duties, as assigned.
Supervisory Responsibilities:
Directly supervises 5 or more employees on the evening shift and in the absence of the manager.
Qualifications
Education and/or Experience (include certs or licenses needed):
Associate's degree (A. A.) or equivalent from a two-year college or technical school; two to four years related experience and/or training; or equivalent combination of education and experience.
Minimum Qualifications:
Current valid driver's license and be insurable to drive.
Ability to get ASE, DOT, TIA and other certifications.
Able to furnish own tools to perform work.
Basic typing skills.
Basic understanding of computer operations.
Must work a minimum of 50 hours per week.
Able to work weekends, holidays, and as needed.
Must have reliable transportation and phone.
Must be able to communicate in English. – IF APPLICABLE
Able and willing to deliver friendly, courteous, and prompt customer service.
Able and willing to work cooperatively with other team members.
Physical Requirements: The physical demands described here are representative of those that must be met by the Assistant Manager to successfully perform the essential functions of the job. Reasonable accommodations may be made to enable qualified individuals with disabilities to perform essential functions, provided such accommodations do not create an undue hardship for the Company.
The employee must occasionally lift and/or move up to 75 lbs., while performing the duties of this job, the employee is required to frequently stand, walk, climb or balance, use hands and fingers, handle or feel, reach with hands and arms, talk and hear; occasionally sit, stoop, kneel, crouch or crawl.
Apply today! Please submit your most up to date resume!
We look forward to hearing from you!
3yqv23ohhogm
632208522